MODEL TRAMS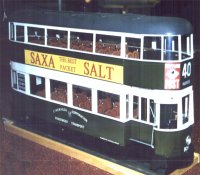 There are some excellent models of Liverpool Trams that I have seen over the years. Included is this large scale example of car 809, a Robinson Cabin Car that was seen at a model engineering exhibition in London on 31st of December 1995 and which belongs to David Orchard.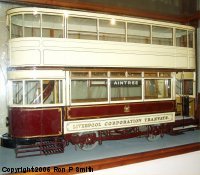 This fine model (left) can be seen on display at the Museum of Liverpool Life near Albert Dock, Liverpool.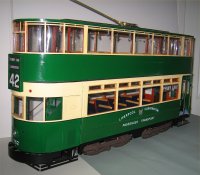 Shown here on the right is a picture of another of David Orchard's models, an excellent 1:16 scale model of English Electric car 762. The original tram has now been preserved by the Merseyside Tramway Preservation Society in its earlier Maroon livery and can be seen at Birkenhead. The model here is in its post war green and cream livery.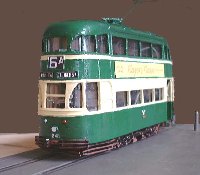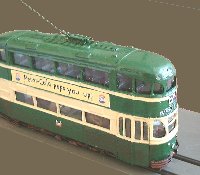 Shown left and right is "Baby Grand" tram number 241 displaying route 6A details as it would have done in the mid 1950's. The model is at 4mm to the foot scale and based on a kit.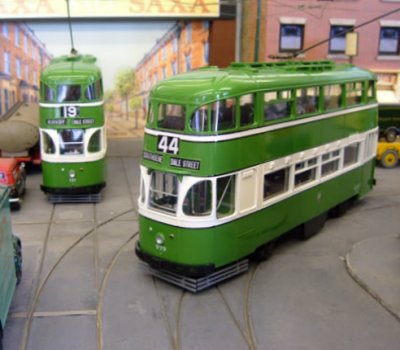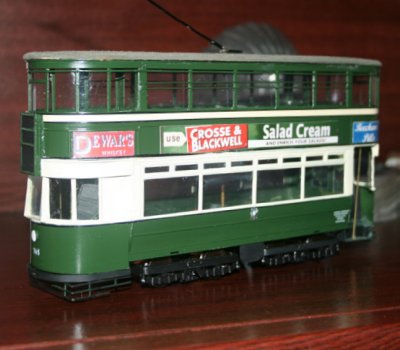 These photos show models of Liverpool trams in 7mm per foot scale (courtesy of Terry Russell Trams). On the left are models of bogies streamliners with car 979 at front while the picture on the right is of English Electric Car number 765.






<! end Table 4 --End of Main Section-->